The enhanced competitiveness programme for aerospace and defence
Knowing how much you have improved is interesting, knowing how far ahead of the competition you are is essential.
Supported by industry's leading Customers, Regional Aerospace Alliances (RAA'S), the enhanced SC21 programme focusses on creating a competitive advantage and helps businesses of all sizes develop the specific business capabilities required to boost competitive performance in the eyes of their customers.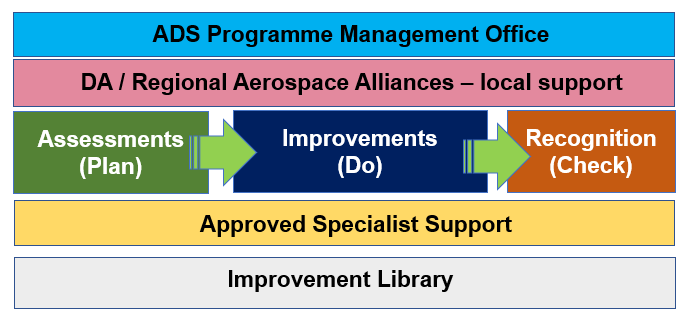 How it works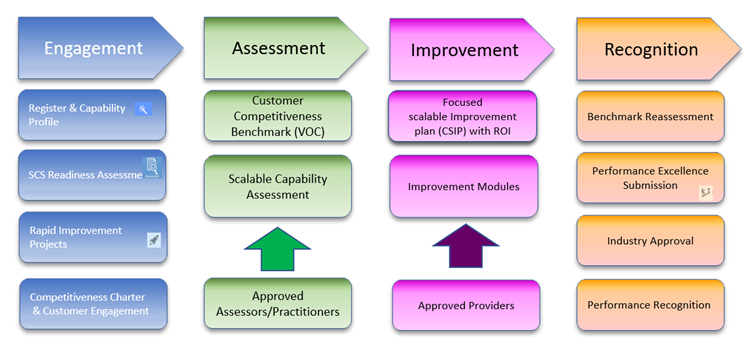 Part of the new ADS Supply Chain Solutions Programme
SC21 is part of the new ADS Supply Chain Solutions Framework (SCS), offering a simple effective route to benchmark, improve and strengthen your business.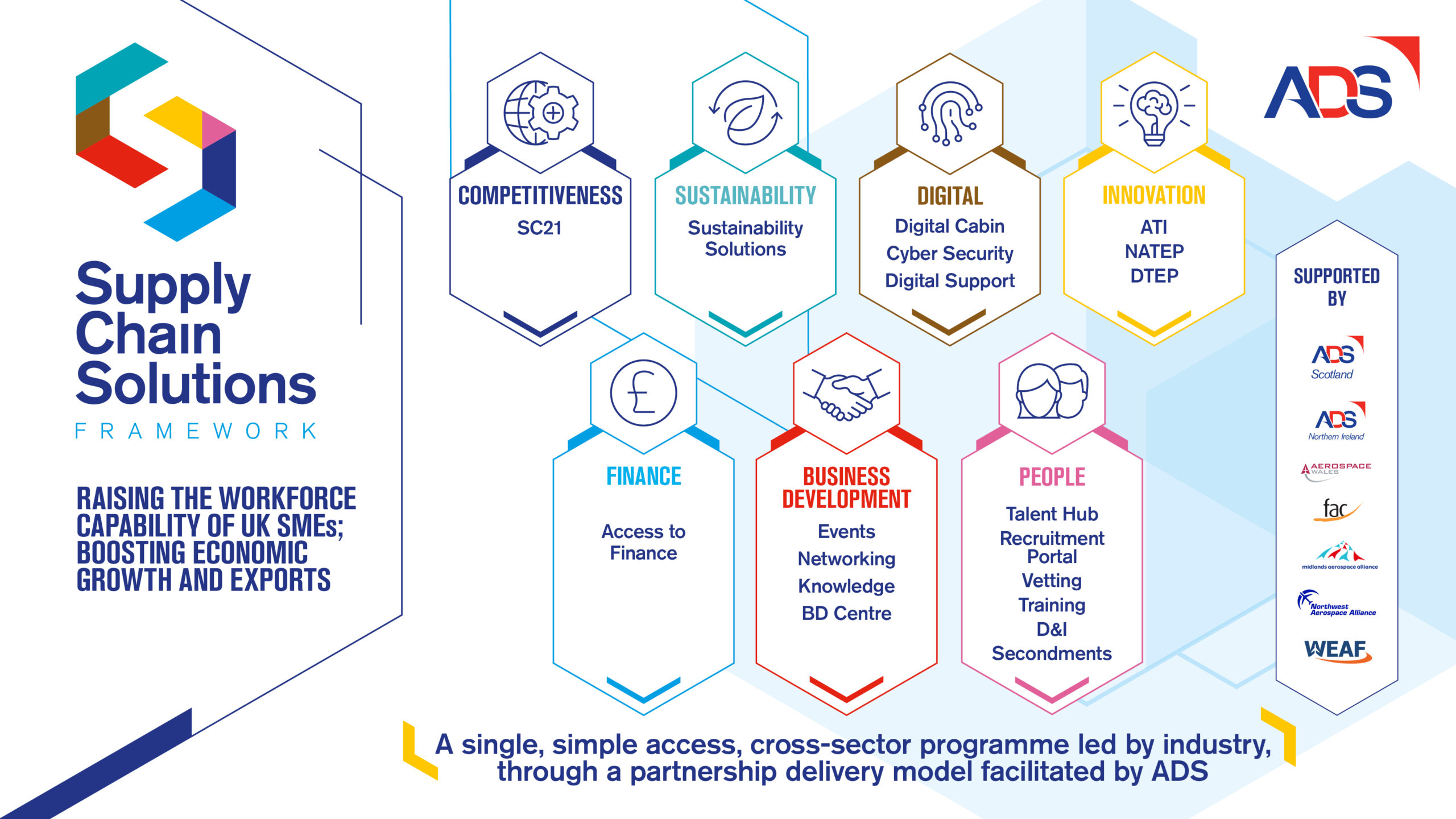 Key Features
Enhanced Assessment
Deploying a two-step assessment tool, which has been expanded to incorporate Sustainability and Digitalisation, and conducted by approved practitioners, participants will be able to rapidly deploy "quick wins" by utilizing one or more of the improvement modules to embed new skills, tools, and techniques within your business.
Capability Assessment
Based on SC21 existing principles the Capability Assessment will focus on those areas of the business which, in the customer eyes will deliver most valve.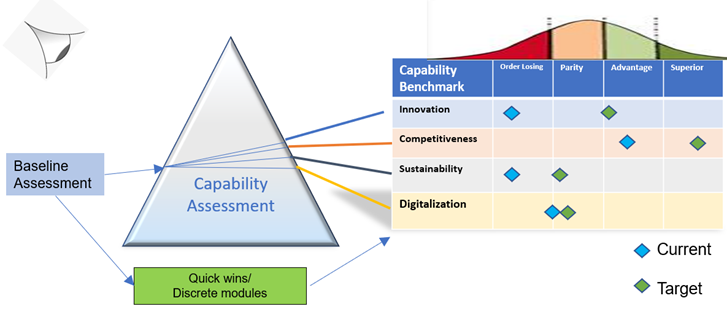 SC21 Improvement Modules
Drawing of the syllabus of 122 distinct Improvement Modules, the assessment will generate a focused scalable Continuous Sustainable Improvement Plan (CSIP) including 4 key areas of a business:

Each theme aligns with a main core of the SC21 process, each of the work packages focuses on a specific area, and the modules in each build together to meet the needs of our industry.
In addition, these improvement themes will be integrated into an overall improvement plan, designed to benchmark, and improve your businesses resilience. The enhanced framework will also include new assessment and improvement tools for digitalization and sustainability
Delivery of these modules will be approved providers who deliver the provision of Training, Coaching & Mentoring services
Each provider will be approved to deliver 1 or more of the Improvement Modules in 4 key themes
Recognition
Verified performance and demonstratable Continuous improvement remains at the heart of the SC21 programme. In addition to the Business Excellence score card, this will now consider progress on sustainability and digitalization matters.

Supported by Industry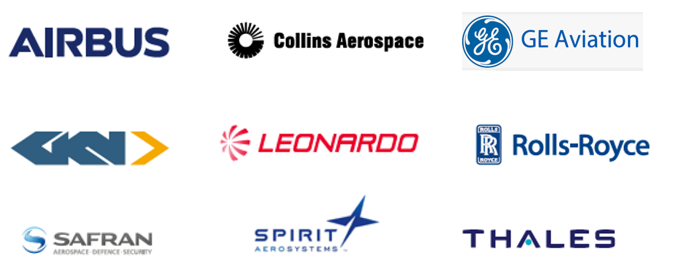 Supported by Regional Aerospace Alliances

Full participation from major UK OEMs within the same framework
Sponsorship by OEMs for Tier 1 suppliers, and support for all suppliers
Strong commitment of OEM specialists to support suppliers
Accredited Provider network available for more intensive support
Funding available in Devolved Administrations and certain regions
Cross-sector for all UK-based aerospace, defence and space suppliers
How to get started

Find out more and enquire
To find out more or enquire about joining the programme, please complete the interest form below: