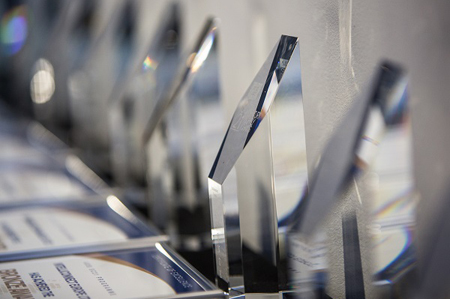 Supply Chains for the 21st Century (SC21) is an improvement programme designed to accelerate the competitiveness of the Aerospace and Defence industry by raising the performance of its supply chains.
The companies listed below have achieved the ambitious SC21 OE Gold Award, reaching the highest levels of performance. You can also watch the SC21 Success Stories video playlist here.
MEET THE GOLD AWARDS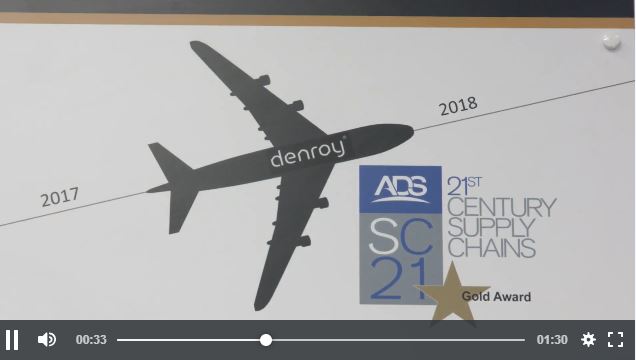 See also the interview with Colin Hart and John Irwin.
What do you do?
The Denroy Value Offer: R&D, Component Design, Demonstrator, Qualification & Approval, Tool Manufacture, Component Manufacture = Advanced Materials & Manufacturing, Competitive Pricing, On Time In Full, Excellent Quality, Right First Time.
Why did you choose to participate in SC21?                                                   
We got involved in the SC21 programme to improve quality and delivery performance, reduce operational costs and to increase the company profile to other Aerospace, Defence and Security tier 1 companies.
What has SC21 helped you to achieve?
We have increased sales by over 30% whilst improving our trading profit.
We have reduced scrap levels to under 4% and increased our usage of re-processed material with annual savings of £50+.
Through supply chain management built on RelEx and RMM we have reduced our stock levels of raw materials, freeing up cash for investment.
What would you say about SC21?
"SC21 has and continues to be at the heart of Denroy Plastics' operations. It has provided the company with a framework and the tools to focus on a culture of improvement and a common desire to provide the best quality and service at the most competitive price to all customers. In essence every individual in Denroy is now contributing to adding value. Denroy Plastics Ltd will continue to reinforce its position as the provider of choice for injection moulded components and assemblies to the aerospace industry and SC21 will help ensure the success of this in the future." – John Irwin, General Manager
Click here for the press release.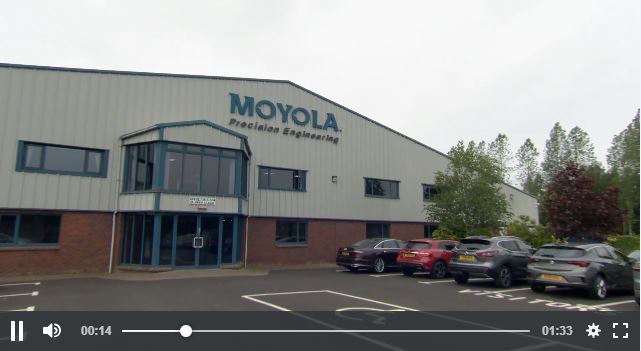 What do you do?
At Moyola Precision Engineering we adopt a team approach to delight our customers through the provision of complex machined components, assemblies and tooling solutions driven by the principles of the "Moyola Manufacturing System" (Lean House): "Right Part, Right Quality, Right Time, Right Cost".
Why did you choose to participate in SC21?                                                   
We have been actively deploying lean practices and philosophies since 2000 and initially signed up to SC21 in 2007. We knew that this programme would drive and further improve the robustness of our systems and processes resulting in the ability to deliver on-time to an exceptional Quality Standard continuously to our customer base. The support of the primes and Tier 1 supply base and the recognition of receiving an award was an added benefit.
What has SC21 helped you to achieve?
On-Time Delivery performance has improved from 92% to 99.62%
Right First Time Quality to the customer has improved from 98.3% to 99.93%
Internal scrap levels have reduced from 1.2% to 0.5% of turnover
Average OEE has increased from 70% – 85%
Bus-Ex, Man-Ex and Rel-Ex Scores have increased from average of 360 to 575
TPM Programme has reduced unplanned machine down-time from 7% to 2.5%.
What would you say about SC21?
"We have been actively engaged in SC21 for many years and use it as its main Business Improvement Tool for all aspects of the business. The change SC21 has made to our company has resulted in the evolution of a strong customer focussed business delivering in excellence to its customers, shareholders, employees and wider community. The wide benefits of SC21 have resulted in new customers and opportunities with existing customers that we would not have had without our many years of successful SC21 approvals.
In addition, SC21 has further increased engagement and teamwork throughout the entire workforce as we have worked in unison towards achievement of common goals. The drive for the Gold award has further improved all areas of the business and is the basis on our continuous improvement activities going forward into the future." – Mark Semple, Managing Director
Click for the press release.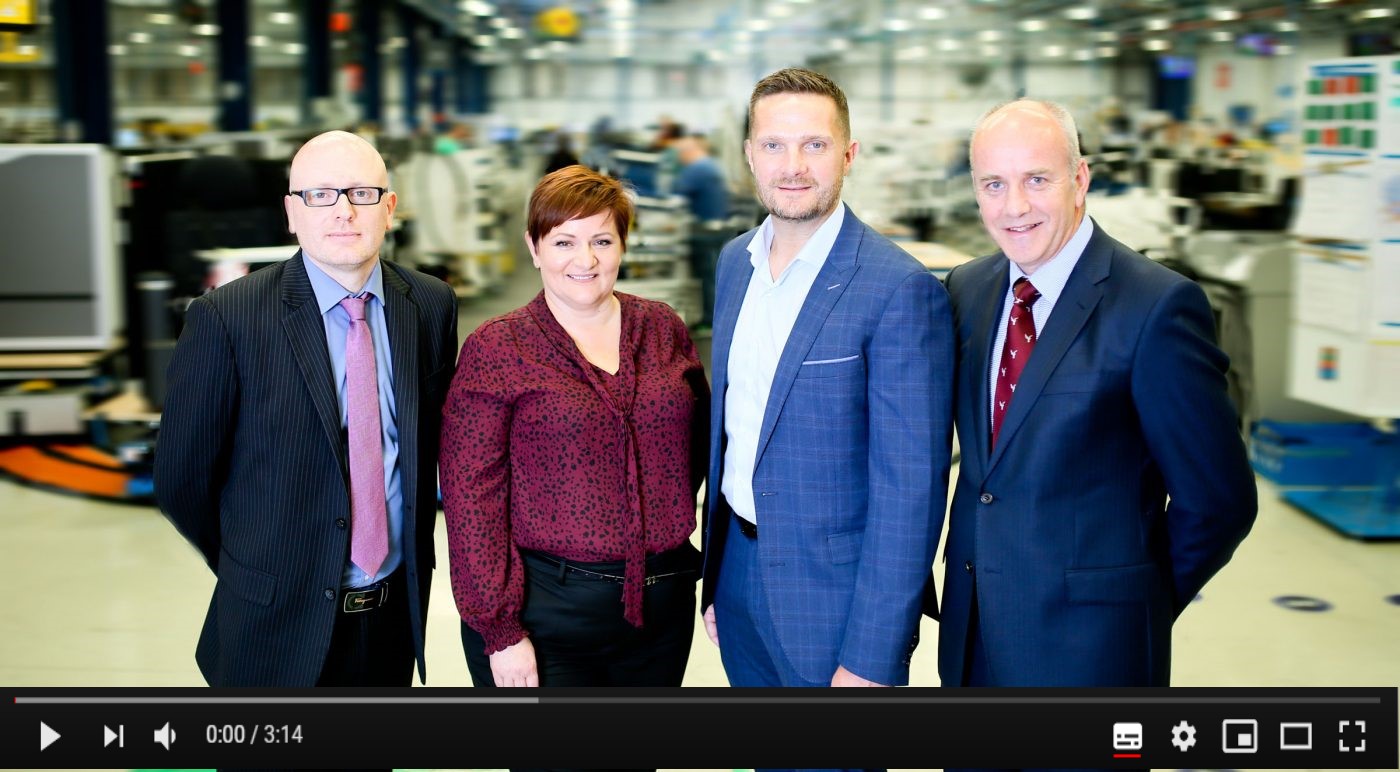 What do you do?
IPC Mouldings, based in Carrickfergus, Northern Ireland has 25 years experience as a collaborative supply chain partner in aircraft interiors providing a full service offering mould tool deign and manufacture, CNC machining, injection moulding and final assembly. We support our customer from planning stage, through testing, production and aftermarket ensuring excellence in quality and delivery performance through product whole life cycle.
Why did you choose to participate in SC21?                                                   
Although a successful and profitable business, in 2011, we identified that our company was not metrics driven, was not looking to the future, had no clear succession plan and faced a number of challenges. We were not quoting on new business as we were very focused on one major customer. We had become stagnant and needed to move from a transaction based relationship with our customers to become a trusted supply chain partner.
What has SC21 helped you to achieve?
Economic batch runs against customer forecast in place to reduce cost. Value add proposals discussed with customer to share cost reductions of £243k. Overall Q & D Performance increased from 89.4% to over 99% sustained since 2013 Training programmes in place to upskill existing staff and quarterly team briefs to report and discuss performance ensuring staff engagement. Headcount increase from 20 in 2011 to 38. In July 2019 IPC were awarded their largest ever single contract by aerospace customer – value $1m.
What would you say about SC21?
"In 2018 our products travelled with over 900 million passengers. The next time you are flying take a look at the seats around you. There is a high probability that some of the parts you are looking at were manufactured in Northern Ireland by IPC Mouldings" – John McPherson, SC21 Champion
"It's fantastic to see IPC Mouldings achieve the SC21 Gold Performance Standard Award. In such a competitive market, it's important that supply chain performance continues to improve and maintain exceptional standards. Through their hard work and dedication to SC21, IPC has proven that they have the necessary skills to deliver world class products and Collins Aerospace is delighted to have played a key role in supporting the company. Congratulations to all the team on this outstanding achievement." – Stuart McKee, Collins Aerospace
Article on IPC Mouldings' website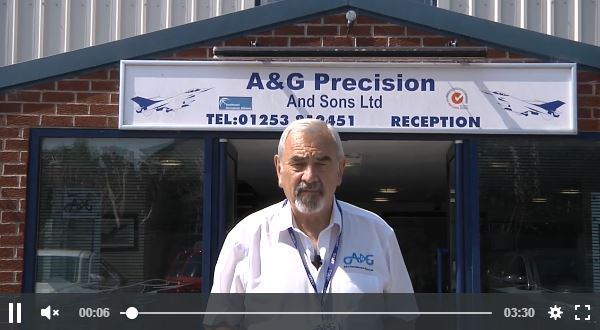 What do you do?
A&G manufactures a broad range of precision components to customer specification in a variety of metallic and non-metallic raw materials.
Why did you choose to participate in SC21?                                                   
The close synergy with the ASCE and SC21 approach enabled transition to the Manufacturing Excellence and Business Excellence evaluation process to be straight forward. It was a natural and logical next phase in A&G's business development.
What has SC21 helped you to achieve?
Our SC21 gold award allowed for accurate positioning of A&G in the marketplace from external benchmarking of the business and manufacturing processes.
The CSIP has delivered significant business benefits in reduced direct costs and in reduced processing times.
New Quality Controls have delivered significant reductions in internal scrap, rework costs and customer returns.
5 year rolling strategic plan directly linked to growth plans and capital investment.
The generation of a full suite of business and manufacturing KPIs has given significant visibility and focus with improved forecasting accuracy.
Transparency of performance data with key customers has improved relationships and grown the order book.
Visible dynamic shop floor electronic information boards ensures all staff are aware of current status SQCDP and support regular briefing sessions.
Improved raw material and inventory management with reduced handling and over production costs.
Structured sales and operations reviews directly linked to annual target, growth plans and KPIs.
What would you say about SC21?
"By following the EFQM RADAR logic and the structured EFQM evaluation assessments A&G have gained a clear view from independent assessment of the overall business; clearly invaluable feedback; to know the true company position from the application of independent standard assessment with areas with opportunities for continuous improvement."

What do you do?
KAEFER has built a strategic relationship with BAE Systems Portsmouth delivering multiple core capabilities to a very high standard. The operational team at KAEFER are fully engaged in nurturing and embedding that relationship by continually improving and expanding their offering.
Why did you choose to participate in SC21?                                                   
The initial reason was to build traceability and improve quality. We had very little experience of culture change or the mechanisms to support a continuous improvement environment and ADS SC21 was seen as a 'best in class' Continuous Improvement program which we could use as a platform to begin our journey of change. We engaged with BAE Systems they remain fully committed to and supportive of our progress.
What has SC21 helped you to achieve?
The organisation implemented full traceability for all materials: this has led to reduced stock losses. The work card system was changed to facilitate traceability of both resources and materials: this had led to improved resource utilisation. The operational team are now routinely engaged in reporting and displaying material and resource utilisation performance and management are able to conduct target vs actual analysis on all work activities; which is improving service quality and delivery. Travel reduced by 50%, 25% storage space saved, material utilisation up by 18%, kit marshalling time down by 20%.
What would you say about SC21?
"Our experience of engaging with the SC21 Programme has been brilliant, it has definitely supported our business in building an environment of continuous improvement and engaging our staff, taking us towards best practice." – Glen White, SC21 Champion

What do you do?
With approximately 76,000 employees at some 1,300 locations in over 100 countries, Kuehne and Nagel is one of the world's leading logistics companies. Its strong market position lies in the seafreight, airfreight, contract logistics and overland businesses, with a clear focus on driving value chains and building a customer excellence culture through people, expertise and technology.
Why did you choose to participate in SC21?                                                   
SC21 was recognised as being complimentary to the Kuehne-Nagel Production System and would enhance their continuous improvement approach with new tools and methods supported by independent review and assessment. In 2017 with Leonardo's encouragement two sites were signed up to the programme. It was quickly recognised that the outward facing supply chain elements of SC21 significantly enhanced their internal continuous improvement programme and consequently it is now planned for further appropriate K&N sites to join them on the journey to supply chain excellence.
What has SC21 helped you to achieve?
Our SC21 silver awards allowed for accurate positioning of Kuehne and Nagel in the marketplace from external benchmarking of the business and manufacturing processes.
Better engagement – received an average of 9 improvement suggestions a month and a joint Leonardo-K&N project list with 39 projects identified
Change – 16 completed KN continuous improvement projects and 3 completed business improvement projects
Improvement –82% increase in labour productivity
Saving – £77,186 annual cost reduction for the customer
Growth – contract growth
What do you do?
RTA aim to be the supply chain harmonisation partner of choice, primarily within the aircraft interiors market. The business model is ideally suited for NPI, aftermarket care, and larger tier 1 support for small scale assembly items outside their target market.
Why did you choose to participate in SC21?                                                   
RTA had been engaged in a long term supply agreement, that included an exclusivity clause with a key customer. When this agreement came to an end it was difficult to promote RTA's capabilities as the company was unknown. SC21 provided a perfect opportunity for RTA to illustrate capability and performance using an industry recognised standard. The process also helped develop internal culture in preparation for acheiving compliance to AS9100 and AS9120.
What has SC21 helped you to achieve?
– On time delivery improved from just above 90% when we started the journey to being sustained over 96% for all customers.
– Quality has always been good, but SC21 helps us maintain excellence at over 99.5% for all customers.
– Waste levels have steadily been reduced from 2.74% of profit in 2013 to 0.5% in Dec 2019.
– Invites to new companies such as Thompsons Aeroseating, Thales, and greater engagement at trade shows such as Farnborough.
What would you say about SC21?
SC21 is our model of choice to help develop and improve our business. Its measurable nature makes it easy to understand and communicate, and more of our customers are starting to adopt it as their preferred method for supplier development, which as self starters puts us ahead of the curve with our competition.
Click for the press release.
What do you do?
TML Group NI / TML Group Technical Metals are leading Aluminium Finishers in Ireland, UK & Europe, offering a wide range of CNC Machining, Anodising and Surface preparation processes, including Clear, Black, Bright and Half Bright Anodising, Beadblasting, Polishing, Buffing, Linishing, Clear Chem treatment and Aluprinting.
Why did you choose to participate in SC21?                                                   
To become more efficient, identify where there were non value add processes and address them, introduce house keeping regime. We believed if we became more efficient we would have more capacity to price for new work and increase our sales. We wanted to improve communications at all levels.
What has SC21 helped you to achieve?
Customer OTIF prior to SC21 was <90% this has improved year on year. Quality has improved our reject rate was 10% it is now 0.07%. We have carried out training in house and externally, inhouse training includes cross training our employees in our range of processes, we have found this has made us more efficient, in the event of absence and sickness. External training includes 4 employees embarking on CMI Diploma Level 3 in the principals of leadership and management. The organisation has become more aware of the risks posed, and take the necessary actions to mitigate risks. Customer / supplier relationships have been strengthened.
What would you say about SC21?
"Our vision for strategy and professional understanding has now been fully implemented and enhanced by all employees. The business is now stronger and more adaptable to the ongoing needs of our customer since engaging on the SC21 programme" David Sales M.D.
Article on Technical Metals and Springco receiving Queen's Award.
Click here for the press release.
You can find the full list of SC21 participants on the National Status Register (NSR).