IPC Mouldings

IPC Mouldings is a tool manufacturer and injection moulding company; specialists in aircraft seating, designing and producing rapid custom precision mouldings. The Northern Ireland-based company uses 3D CAD, Mastercam and Solid Works to design mouldings to be manufactured in-house and can also produce the injection moulded end product.
IPC Mouldings started on the SC21 programme in October 2015. SC21 is a key initiative of the Aerospace Growth Partnership designed to accelerate the ability of companies to be more competitive by raising the performance of their supply chains.
In June 2016 IPC Mouldings were awarded SC21 Silver in B/E Aerospace's Supply Chain Programme just months after receiving the Bronze award.The SC21 programme is based on companies following a framework to achieve and maintain set criteria within areas including: Business Excellence; Manufacturing Excellence; Relationship Excellence, and Quality and Delivery performance. As a result of their commitment to the SC21 programme, IPC Mouldings has seen a reduction in stock movements; savings in cost and cycle times, and improved customer and supplier interfaces.
Joanne Liddle, Managing Director of IPC Mouldings said:
"We are absolutely delighted that as a local business competing in a global market we were invited by our key customer, B/E Aerospace, to progress with the implementation and certification of the SC21 Supply Chain Excellence programme. The programme has allowed us to develop skills and capabilities, which will ensure a culture of continuous improvement within our organisation.
"To date our significant growth has come as a result of strategic partnerships and our growing reputation as one of Northern Ireland's leading tool manufacturer and injection moulding companies. The SC21 award is an industry recognised excellence model which will raise our profile as a dynamic company within the global commercial interior market, which is set to reach US$12 billion by 2016".
On IPC Mouldings being awarded Silver, David Quinn, Supply Chain Director, B/E Aerospace, said:
"B/E Aerospace is delighted that IPC Mouldings has achieved the SC21 Silver Award. The SC21 Programme is an integral part of our Supply Chain Management Programme, and we encourage our suppliers to engage in this national Aerospace and Defence improvement programme. To achieve SC21 Silver Award is not an easy process, however IPC Mouldings has shown the right commitment, attitude, and ultimately standard. Congratulations!"
MEP Ltd.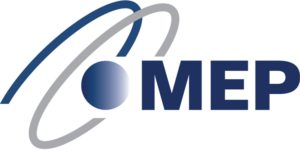 MEP Ltd, based in Kent, specialises in the manufacture of complex metal and plastic parts. The company has more than 40 years experience of supplying the military and commercial sectors of the aerospace and defence markets. With extensive manufacturing capabilities, MEP Ltd delivers complex machined parts to multi part assemblies and plastic moulded parts to approved international standards.
The company signed up to the Aerospace Growth Partnership's SC21 programme in 2007 and have been awarded Bronze in 2010 and 2011, and Silver in 2015 for the fourth year in a row. MEP Ltd is currently working towards being re-awarded Silver.
The SC21 programme, designed to raise the performance of UK supply chains, is based on companies following a framework to achieve and maintain set criteria within areas including: Business Excellence; Manufacturing Excellence; Relationship Excellence, and Quality and Delivery performance.
MEP Ltd's long-standing commitment to SC21 is evident and demonstrates that companies reap the benefits of continuous improvement programmes. Following the SC21 framework enabled MEP Ltd to improve quality and on-time delivery for customers which include some of the largest global aerospace and defence companies.
Phil Hart, Managing Director, MEP Ltd, said:
"MEP was a high performing business on both quality and delivery with good feedback from our customers. SC21 gave us the focus to challenge and push performance to the next level. We were able to improve our on time delivery and quality to our customers. The team at MEP was able to move a good performing business to a great performing business and exceed our customer expectations.

"All of this good work has increased our capacity and the business has used this extra capacity to support additional project from our clients and allow us to welcome new customers. As we move forward in the program we look forward to attracting more clients that want to improve their supply chain performance with a focus on delivery and quality."
Each year, companies are assessed on performance agreements for delivery and quality on a rolling average for five years. This performance level is confirmed and signed off by the Prime customer. The award lasts one year then companies must apply to be assessed again in order to gain accreditation. Being re-awarded demonstrates a company's operations are meeting high levels consistently.
Prime customers that are signatories to the SC21 programme include: Airbus UK, BAE Systems, Bombardier, GE Aviation, UTC, Lockheed Martin UK, MBDA, Rolls-Royce, Thales and the UK MoD.