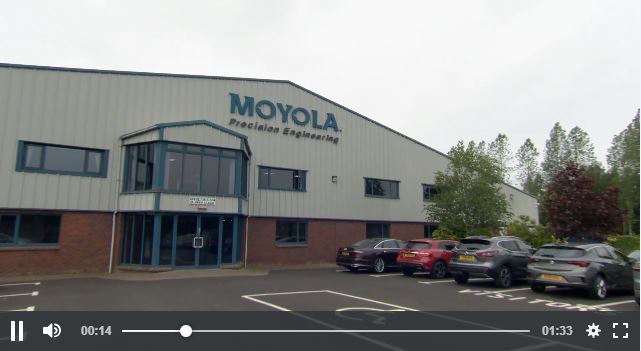 What do you do?
At Moyola Precision Engineering we adopt a team approach to delight our customers through the provision of complex machined components, assemblies and tooling solutions driven by the principles of the "Moyola Manufacturing System" (Lean House): "Right Part, Right Quality, Right Time, Right Cost".
Why did you choose to participate in SC21?                                                   
We have been actively deploying lean practices and philosophies since 2000 and initially signed up to SC21 in 2007. We knew that this programme would drive and further improve the robustness of our systems and processes resulting in the ability to deliver on-time to an exceptional Quality Standard continuously to our customer base. The support of the primes and Tier 1 supply base and the recognition of receiving an award was an added benefit.
What has SC21 helped you to achieve?
On-Time Delivery performance has improved from 92% to 99.62%
Right First Time Quality to the customer has improved from 98.3% to 99.93%
Internal scrap levels have reduced from 1.2% to 0.5% of turnover
Average OEE has increased from 70% – 85%
Bus-Ex, Man-Ex and Rel-Ex Scores have increased from average of 360 to 575
TPM Programme has reduced unplanned machine down-time from 7% to 2.5%.
What would you say about SC21?
"We have been actively engaged in SC21 for many years and use it as its main Business Improvement Tool for all aspects of the business. The change SC21 has made to our company has resulted in the evolution of a strong customer focussed business delivering in excellence to its customers, shareholders, employees and wider community. The wide benefits of SC21 have resulted in new customers and opportunities with existing customers that we would not have had without our many years of successful SC21 approvals.

In addition, SC21 has further increased engagement and teamwork throughout the entire workforce as we have worked in unison towards achievement of common goals. The drive for the Gold award has further improved all areas of the business and is the basis on our continuous improvement activities going forward into the future." – Mark Semple, Managing Director
Click for the press release.