The SC21 Competitiveness & Growth (C&G) programme is the intermediate step on the Supply Chain Improvement Ladder. It is specifically designed to focus on increasing competitiveness and improving organisational capability in the eyes of the customer.
Competitiveness & Growth (C&G) and NMCL
The SC21 C&G programme utilises the National Manufacturing Competitiveness Level (NMCL) System. This system was developed by an ADS and SMMT led consortium, supported by industry primes and OEMs. It is a set of processes, tools and techniques that not only assesses a company's competitiveness and indicates how they are performing, but also highlights areas where improvement can and should be made.
In a recent webinar we discussed the C&G programme as a way of improving competitiveness to help businesses survive and grow.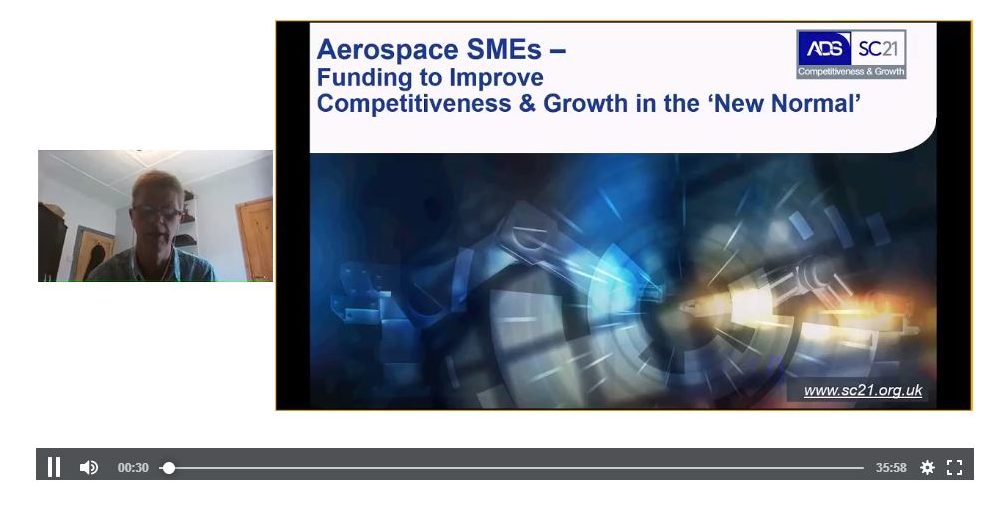 Signing up to the SC21 C&G programme
To participate in the SC21 C&G programme you must first declare an initial expression of interest. You will be directed to the NMCL site where you will be asked to complete a short form.
SC21 C&G Deployment Framework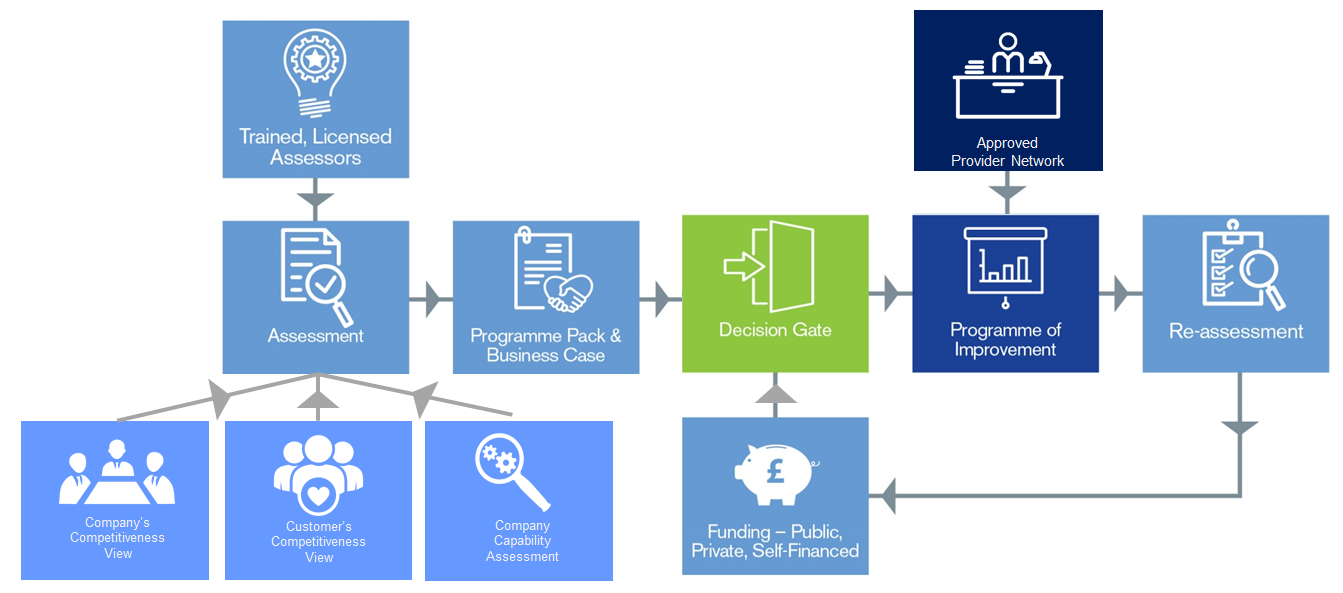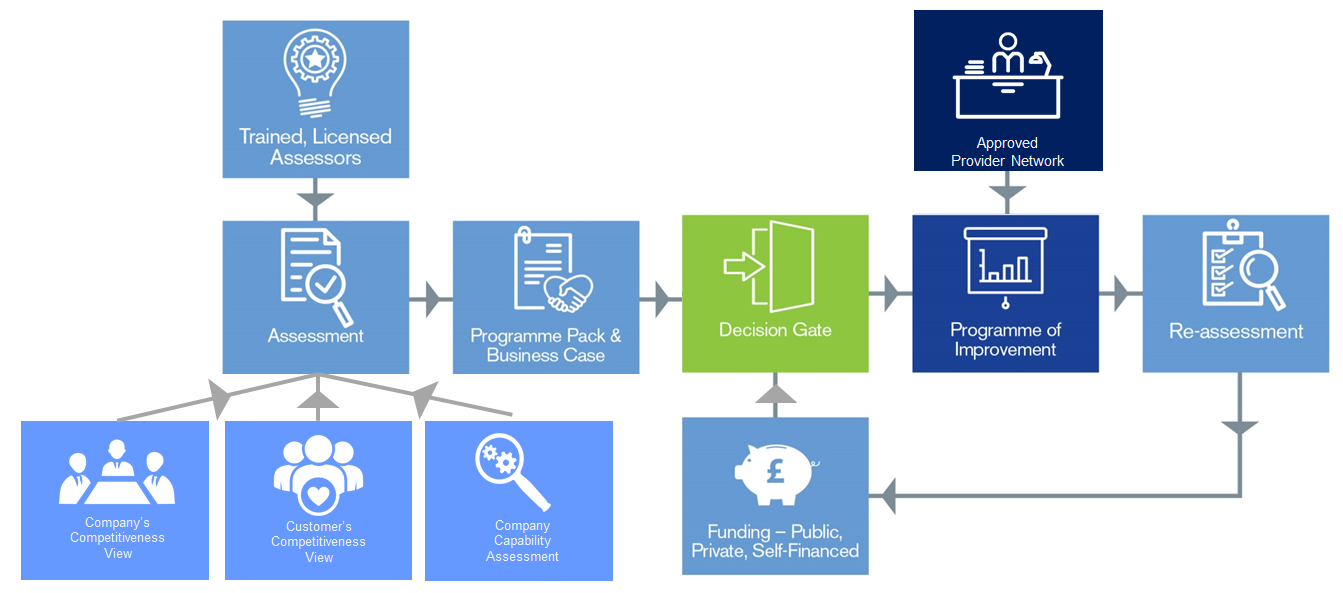 Capability Assessment
The Capability Assessment (CA) consists of a series of structured questions led by an industry expert that examine the company's capabilities. Numerical scoring in the assessment is analysed against the views of the company's customers and also with consideration to the rate of the company's growth and how far through that growth cycle it currently is. This is assessed against six dimensions:- Quality, Delivery, Cost, Flexibility, Technology & Product, and Customer Experience.
The output of the assessment is combined with the company's financial reports, to build a business case for the improvements to be undertaken, linked directly to improved performance. The resultant improvement activity is designed to boost their performance, which is both strategically important to the company and focussed on their customer's key needs.
Programme of Improvement – Improvement Modules (IM)
Directly coupled to the Capability Assessment and business case is a syllabus of Improvement Modules.
The 122 Improvement Modules are aligned to four key business themes:

These Improvement Modules, delivered by approved providers, detail specific areas of focus within the company, and will only be recommended if they can be financially justified, and increase the competitiveness and productivity of the company.
Capability Re-Assessment
Once the programme of improvements has been completed, the assessor will perform a re-evaluation of the company's assessment to understand if the anticipated improvements have been achieved, whether there has been the expected enhancement to the company's financial performance, and to determine if the company has become more competitive against their peers. This will generate a National Manufacturing Competitiveness Level (NMCL) score which can be used to benchmark the company's competitiveness.
Key Success measures
The key success measures for the SC21 Competitiveness and Growth programme are stated in ADS's Conditional Offer Letter as:
A.  Increased firm-level labour productivity;
B.  Increased firm-level GVA and profitability;
C.  Increased firm level competitiveness;
D.  Business retained due to implementation of the improvement plan;
E.  Business generated due to implementation of the implementation plan;
F.  Jobs safeguarded and created