SC21 is a voluntary programme and becoming a participant is free. The programme follows a simple 4 step framework, culminating in the achievement of industry-recognised performance standard awards.
BENEFITS OF PARTICIPATING
Participating in the SC21 programme delivers recognised benefits across your business: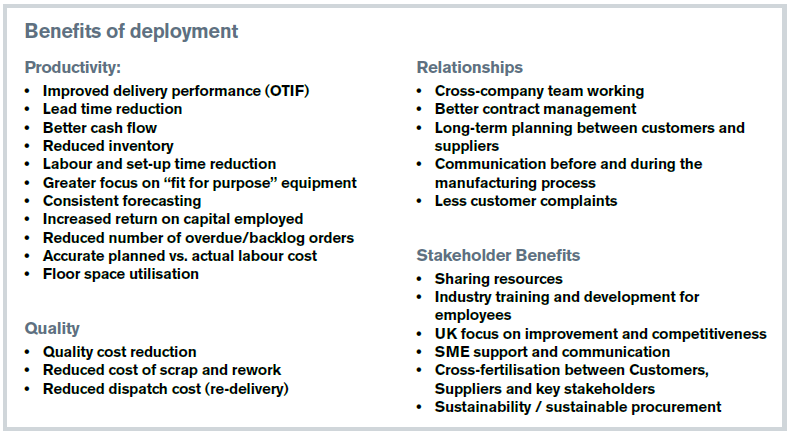 Once you have contacted a key partner, please complete the ONLINE SIGN UP FORM 
If you are not able to access this please download this PDF document, complete it and send it to sc21@adsgroup.org.uk with the subject line "SC21 Manual Registration as Participant". Please note that the manual registration will take longer than the online registration to be approved.
IMPORTANT: Membership to SC21, an ADS governed programme for UK industry, requires commitment at CEO or equivalent level within your organisation.