Industry Forum helps manufacturers understand, optimise and improve both manufacturing capability and business performance.
An integrated team of consultants and practitioners – all seasoned expert engineers with multi-sector manufacturing experience – Industry Forum brings together a world-class combination of improvement competency, insight, process and best practice.
Spanning automotive, aerospace, consumer appliance, electronics and food sectors, for over 20 years Industry Forum has planned and delivered some of the world's most
consistent and successful transformations for business-critical manufacturing operations. We are equally comfortable working with SME's and global corporate clients.
Industry Forum provides companies with support across their organisation and is structured to drive improvement across the four capability areas that in combination deliver the outputs required to satisfy customers and drive competitiveness.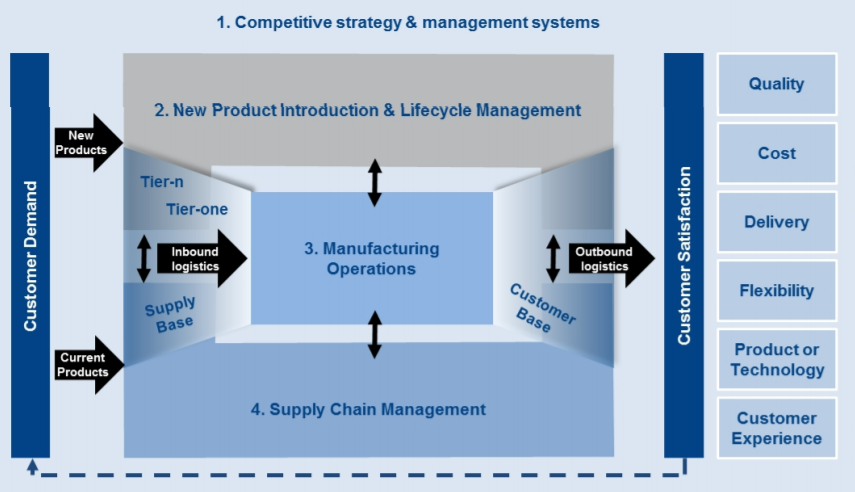 This breadth of knowledge ensures that we are able to guide organisations to integrate the right tools across their operations for business benefit. Our approach provides course delegates and activity team members with the understanding and confidence to successfully implement their knowledge, working with colleagues for mutual success.
Industry Forum has invested heavily in its ability to provide both training and consultancy services remotely, using a variety of digital tools such as GoTo Training, Microsoft Teams, Zoom.us, Webex and Google Meet Up.
Our History